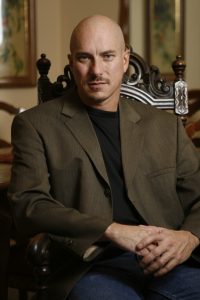 Licensed Massage Therapist (LMT)
Certified Medical Massage Therapist (CMMT)
Neural Reset Therapy (NRT)
Certified Kinesio Taping Practitioner (CKTP)
I have 17 years of experience in massage therapy. I am located in Council Bluffs, IA but serve the entire Southwest Iowa and Greater Omaha, Nebraska area. I work with both men and women. I am available by appointment only, but I do accept appointments between 9a – 9:30p every day. Yes, including Sundays. Appointments are based on my availability, but if I'm in town, I'm typically available.
I am trained in Medical Massage, Myofascial Release, Deep Tissue Massage, Trigger Point Therapy, Sports & Athletic Massage, Neuromuscular Massage, Neural Reset Therapy (NRT), and Swedish Massage. My style is mine alone and is a culmination of many years of study and experience. I tailor my sessions to meet the individual needs of my patients.
I address many areas of concern including but not limited to; ischemia, trigger points, neural entrapment, tender points, nerve compression, myofascial adhesions, stress, overuse, and scar tissue adhesions.
I can be reached by txt/phone at 402-505-2552 or email gordon@gordonhitchcock.com. It is usually best to txt me. You can access my online appointment book 24/7 through which you can schedule, cancel, or move an appointment from the comfort of your own computer or smart phone. Just click on the Schedule Now button at the bottom of this page and follow the prompts. If you want to download the app search for Schedulicity in your favorite app store and search for me in Council Bluffs, IA.
If you would like to purchase a gift certificate just click on the Buy Gift Certificate button below and follow those prompts. Any one in the world can purchase an instant gift certificate for anyone else in the world 24/7/365. Just click and gift! You can email the certificate to the lucky person or print it out for him or her.